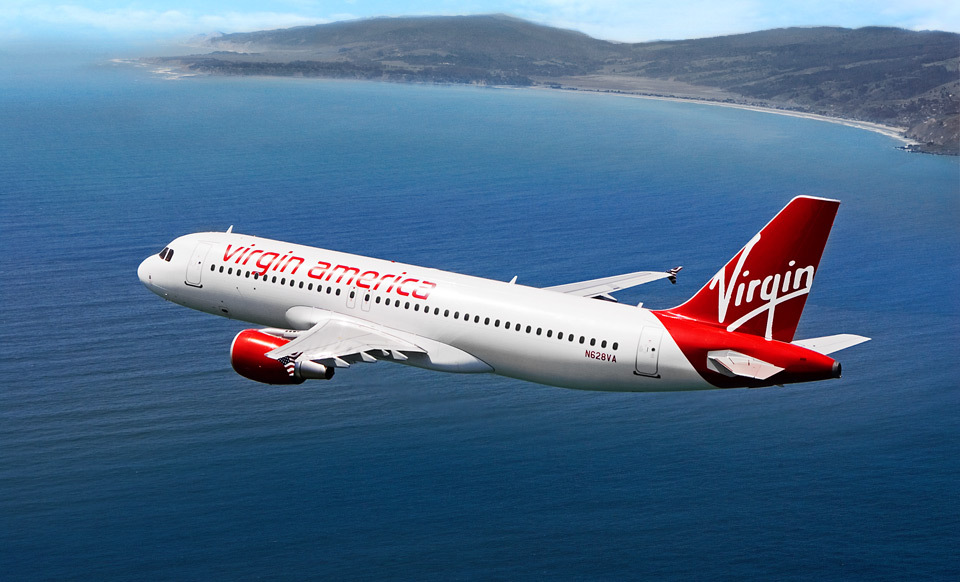 Flights on New Planes with On-Demand Technology
Since it began flying in 2007, Virgin America has focused on making air travel exciting again, starting with giving passengers more control of the experience. Virgin America's planes come equipped with 9-inch touchscreens, where food and drink orders can be quickly tapped out and paid. The Red entertainment system makes a library of movies, TV shows, and nearly 3,000 MP3s available on demand. Virgin America has also enhanced the passenger experience by becoming the first airline to offer in-flight WiFi access during every flight. One-way fares start at $109 for flights between ORD and San Francisco International Airport (SFO), including government taxes and mandatory fees; restrictions apply. Baggage weight and size limits apply; see full list of rules here.
Named the best domestic airline for four consecutive years by both Condé Nast Traveler and Travel + Leisure, Virgin America has won over travelers not only for its quality service but also for its creative flourishes. Mood lighting glows in sunset hues, and hot-pink headphones (available for an additional fee) tuck into the back pockets of posh black-leather seats. Decorative touches even enliven Virgin's airport terminals. Designed by esteemed Gensler architects, the airline's futuristic SFO hub was called "one of the most modern way stations…in the country and perhaps the world" by USA Today, with crimson egg chairs, a recomposure zone after the security checkpoint, and telekinetic luggage handlers.
Virgin America terms and conditions apply.
Gogo terms and conditions apply.
Groupon Says